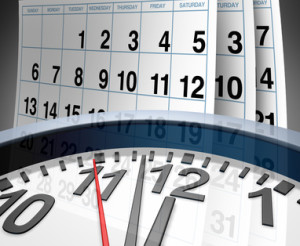 Inevitably as one approaches the end of the year, there are reasons that one looks back on what has transpired.  Sometimes it is needed to be done as in putting one's records together for tax reporting purposes (ugh!).  Other times as you are setting up your calendar for the upcoming year, the past year gives you feedback on important events you want to note and not forget (birthdays, anniversaries, etc.).  Looking back also opens your eyes to what may have changed in your life over the year.  In my profession, clients who were part of my practice earlier in the year have moved on while others are working with me as the year ends.  There are ventures you are involved with now, that were not on your calendar for much of the year.  Other items you thought might pan out into opportunities did not live up to their promise.
Some feel that looking back is something they prefer not to do.  Their focus is on continuing to move forward and see looking back as working against that.  I can respect their opinion in that regard.  However, if you are like me, and do have occasion to look back at your 2013, look at it from the perspective of what lessons you have learned from the year gone by.  Some of those lessons may not be new ones at all, but ones that help reinforce ones you already know.  Others may come from ideas you have learned, and now have evidence of them in action.  Here are some of the items I learned from my year.
As I end the year I am getting more involved as a consultant to individuals who are accompanying their spouse in a job move to an area far from where they lived previously.  The services I help provide is to get that accompanying spouse acclimated to their new environment from both a career and life perspective.  However, when I look back to how this work came into my life there are some real lessons to learn.  The company to whom I am contracting my services I first met over a year ago as part of a potential opportunity to provide training seminars to some of their clients.  That did not pan out, but I kept my contacts with the owner of the company and her staff.  We spoke several months later about the services offered by their consultants.  Those services aligned very closely to the type of work I do.  I expressed that if an opportunity ever became available, I would be interested in being one of their consultants.  Additional months went by before that opportunity did become available.  I interviewed for the position and have been working with clients for the past three months enjoying the work I am doing and the people I am meeting.  Lesson Learned:  You never know where opportunities may come from or to where they may lead, but they do not become opportunities unless you keep the lines of communication open to pursue them.
Early in the year, a number of my client engagements ended.  As such, I had additional open time in my schedule than which I originally planned.  I continued to facilitate a job search support group that I led in my local library and as the early months of 2013 went by, became facilitator to an additional support group and a contributor to another.  As the year went by, I made a number of new contacts through these groups, was asked to provide job search presentations in several venues and found that between my writings, empathetic listening and timely tips was helping to reach and raise the spirits of a number of different individuals in job search.  Lesson Learned:  Sharing and giving of yourself is one of the best ways to move your own life forward, even when you are in a period where things are not going as optimally as they can, or as you had planned.
I end the year as the President of my chapter of an international business networking group for small business people and entrepreneurs.  A little over four years ago I had no idea of what it was like to be in business for myself.  However, one of the reasons my chapter asked me to take on the role was they appreciated the way I had helped support the chapter in the two previous years in my role as the chapter's Education Coordinator.  As a coach and avid learner these past several years I have not only enjoyed learning concepts, but sharing them with others.  Even the most experienced individuals in the chapter indicated they were introduced new or enlightening approaches from the way I delivered my presentations.  And, while the role does add to my plate of activities, and frankly was something I was hoping to move away from (being the person that leads the organizations with which I am involved), I'm seeing where the role not only supports the chapter but is an excellent educational opportunity for me.  Lesson Learned:  If asked to take on a role, perform with both the best of intentions for all involved but approach how you do that role from your strengths and not how others have done the role in the past.
One can learn lessons from what has transpired in their past at any time of the year.  However, year-end, where you hit that time of both reflecting back on the year that was, and plan for the year ahead seems often to be a common time to do so.  What lessons can you learn from the experiences of your past year?  How will they help you in keeping yourself going and moving forward in the year to come?