I've Got the Belleville (New Jersey) In Me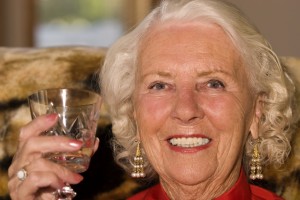 Tomorrow evening I attend, for the 14th consecutive year, an event in my home town of Belleville, New Jersey, which has become a major part of my adult life. Inspired by the death of one of my high school classmates, the dinner I will be attending raises money for ALS (Amyotrophic Lateral Sclerosis or Lou Gehrig's disease) research. The dinner, and the preparations leading up to it, allow me to connect with several of my grammar school and high school classmates. Doing so is very enjoyable for me.
I live a life today different from where I grew up. I get to work with people from several different ethnic heritages, from different countries, different economic levels, etc. I have been fortunate to have attended college, gotten to travel, work in a corporate environment, and now in my early years of my seventh decade on this planet, to have a schedule that I can vary each day based on what is important to me at the moment. Yet when I do at times stop to think why I do my best to resist participating in the chaos and negative feelings that are a part of our current world, I realize that one of the reasons I am able to do so, is from my upbringing. A lot of that came from my home life and the lessons I learned from my Mom and Dad, but other parts of it come from my childhood and the town in which I grew up. Much like the 1970's Kiki Dee hit "I've Got the Music In Me," I can honestly paraphrase that and say, "I've Got the Belleville In Me," to explain how I feel about what I took with me from my home town.
As I indicated, I get to see many of my friends from high school each year because of tomorrow night's dinner. However, I can go months without seeing them. (Before the dinner became an annual event it was actually years since I had seen many of them). Yet, we pick up as if we see each other every day. There are hugs all around. People are genuinely concerned about how you have been doing, wanting to help if you are down on your luck. The stories that were so much a part of our life are told (with details being accurate to this day), as if they happened yesterday. Our spouses, many of whom did not grow up in our town, are welcomed in as if they had. The mindset is if you are the spouse of one of our classmates you are one of us, (and the spouses accept that belief whether they grew up similar to us or not).
Often individuals try to run away from their past. We embrace ours. Often people bemoan that they can't change. If we choose to change or do things differently that is OK, but those things we choose not to change about ourselves are also OK. I'm not saying we don't have our down times, our disappointments or our tragedies. However, what I have noticed is when those moments have happened, and we are aware that one of our buddies need support, we are there for them. It may just turning up to visit them in the hospital, comfort them at a wake or listening to them sort through an issue. It is something to reflect on after all this time, that we are still so very much grounded in those early years of our life.
Each of us hits points of decision in our life. We are let go from a job, our children grow up and move out, and we are now either all alone, or it is just us and our partner, or we face a health issue. If you take the time to reflect on who you are, from where you have come, from which portions, activities and people in your life that you got your strength, you will begin to realize what "music" it is that you have in yourself. While for me it is the lessons of childhood and home town, ideally there is something that is unique to you that forms the basis of your identity and stability. Give yourself the gift of recognizing what that is by reflecting on it in the coming days.