Don't Be Afraid to Ask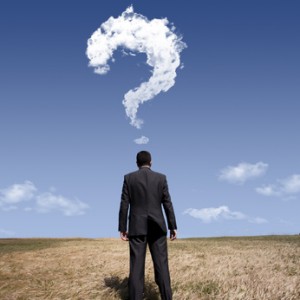 I recently attended an international conference of fellow coaching professionals in Washington D.C. The event was an opportunity for each attendee to re-energize themselves in terms of their knowledge and add to the tools they would have to share with their clients.
The keynote speaker for the event was Hal Gregersen, the Executive Director of the Leadership Center at Massachusetts Institute of Technology. Many of Mr. Gregersen's clients are the executives of Fortune 500 companies. He shared with the group that the biggest fear that many of these executives have is that those that report to them look to shield them from bad news. The higher a person's rank in an organization, the less likely they are to know what is really going on in that organization. Then when something does go wrong that organization is usually scrambling to correct the problem.
Mr. Gregersen went on to encourage the group to be like children. Children are naturally curious individuals. They ask questions to learn, and will not stop asking questions until they fully understand how something works or why it is done a certain way. They are not afraid to ask questions, to appear as if they do not know. In fact, Mr. Gregersen shared with us that the bigger fear we should have, and is one that the Fortune 500 executives live with consistently is "we don't know what it is that we don't know."
While the context of Mr. Gregersen's talk was in relation to corporate executives, he challenged the group to expand that to their client base. In doing so with my client base, which is for the most part those either searching for new employment, or moving from their current employment to another line of work, I absolutely agree that this is one of the greatest challenges I face with them. I often introduce the Job Search Strategy process as a Five Step process. In each of the steps there are unknowns. Assessment, by its very definition is the searcher learning more about who they are and what they are about. The research phase is one of both learning about industries, companies, etc., by look-up research and speaking to others. The targeting phase is one where one will look to gain some definition around the types of work, industries and locations where they will work. A really strong Interview process is a fact finding session FOR BOTH PARTIES. And, during Follow-Up, especially for the job applicant, there are questions around such topics as, do they need more information from me, what did they think of me as a candidate, and what is taking them (the hiring company) so long to make a decision?
One of the earliest skills a coach learns is to be a question asker. Better yet, a coach is taught to be an asker of "open ended questions," which others cannot answer just "yes" or "no." Additionally, a coach trainee learns they must discipline themselves to not believe they already have the answer even before they ask the question.
Not knowing the answer to something is not anything of which to be ashamed. In fact, with the ever expanding pace that information comes to us in today's world, it is just about impossible for any person to know the answer to everything. However, even with that increased speed of information availability, there is no limit to the questions each of us can ask about those topics, people or situations that interest us. We may not want to know or need to know about everything in the world that comes our way. But, for those things we are really committed and passionate to, open yourself up to asking continually to learn more about that subject. You may be surprised as to what you learn.