Allow Others to Express Themselves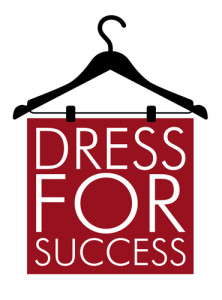 During the month of May, the International Coach Federation (ICF) celebrates International Coach Week.  The purpose of the week is to increase the awareness of the coaching profession and what it offers throughout the world.  My local chapter in New Jersey this year participated in three events with that purpose in mind.  One of them was particularly special to me, as I was both an active participant in it, and as usual had reinforced a valuable lesson that I'd love to share with my readers.
The event in which I was a participant was held at a non-profit organization named Dress for Success.  The organization does marvelous work.  Its purpose is to assist women returning to the workforce who have been away after an extended absence.  The women it looks to help have gone through a major event in their life that have put them at a significant disadvantage.  Dress for Success looks to assist in several ways.  One is in providing professional clothing to help with being prepared for the interview process.  All the clothing has been donated by others to the non-profit.  The second part of the assistance is in offering training and guidance in the job search process.
Many of the women actually come to Dress for Success having at a previous time of their life having earned a high school diploma or college degree.  For that population, Dress for Success hosts a monthly Professional Women's Group dinner allowing the women the ability to network with others, share activities they have been doing as part of their search and hearing on a topic to help them in their search.
In May, I, along with six other coaches from my ICF chapter, were the presenters.  Our topic was "How to Keep a Positive Attitude in Your Job Search."  Prior to the dinner I had met with the Executive Director of Dress for Success.  Her suggestion to me was the more interactive that the presentation could be, the more beneficial she felt it would be for the attendees.  With that in mind, my fellow coaches and I decided on doing a brief presentation, but then quickly break up the attendees in small groups.  In those groups, we would have coaches facilitating conversations asking the women present to suggest their ideas on the topic of the evening of staying positive in your job search.
To say the evening was a success is an understatement.  Immediately, the energy in the room during the breakout sessions was off the charts.  Women were sharing their thoughts with each other, and building on each other's ideas.  When it came time to bring the group back together, and ask each small breakout group to share with the entire group, the presentations made by the spokesperson from each group were very passionate in their delivery.
As the meeting ended and we were saying our goodbyes to each other, several of the women came up to me and thanked the coaches for coming to the dinner, and conducting the type of presentation we did.  They indicated often people would just "preach to them" or "talk at them."  They were not often asked to share their own thoughts and ideas.  To be able to do so was energizing to them.  Many indicated they hoped the coaches would come back again to a future session.
Many of us mean well when we see a person that is struggling to find their way.  We want to help so badly, that we just want to tell that individual what to do or what steps to take.  However, often times the answer is somewhere inside the individual and needs to be prompted to come out.  Whether if that is by asking them questions to get them to talk, sharing in a joint conversation with others, writing out their thoughts etc., it is powerful to the individual when they find that answer.  Sometimes all they need is the right stimulus to assist them in expressing themselves.