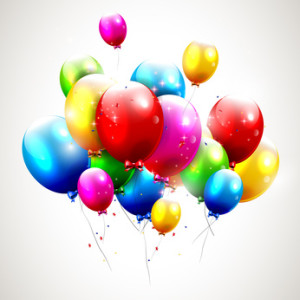 May is the month of my birthday.  Recently I was at a local shopping mall on my way to get some greeting cards.  Due to the weather, I parked in a different location, to be able to quickly get inside the mall through a large department store.  As I was making my way through the store to get out to the mall's center area of stores, it struck me how different my life is in terms of the way I live it today, as opposed to only a few short years ago.  I realized I had not been clothes shopping for quite awhile.  Previously, when I was working outside the home in a corporate environment that was something I would do about 2 to 3 times a year.  I had lunch at the mall, and while sitting in the food court short clips of popular movie stars and rock singers were being displayed.  I did not know many of them.  When those who know me ask me if I follow spectator sports as much as I did, I acknowledge I do follow baseball and professional football, but not much else.  For example, during the recent NCAA basketball tournament, I did not watch a single game.  A few short years ago, I would have thought that would not be possible for me.
While I know I could do any or all of these things if I chose, and likely several others that were a part of my life on an ongoing basis, I feel no compulsion to do so.  So, what does full up my time?  Certainly my coaching practice and the people and activities to which I have been exposed through it are a large part of my life.  Spending time with my wife of four and a half years and sharing our respective interests and family activities is another.  I read a lot more than in the past, have become engaged with word and number game puzzles to relax, and when the weather is good share walks with my wife for exercise and enjoyment.  One thing that is very obvious to me is that my life does not feel as stressful as it once did.  That is not to say I don't have my moments when I can let things get to me.  I can fret or worry with the best of them, particularly when finding myself in an uncomfortable position that I did not expect to be in.  That however, appears to happen less often, as I've become better at "changing the channel" in my life when confronted with stimulus that are likely to upset me.
We live in a world that is constantly changing.  New devices are continually available to make our life easier to live.  Yet, I am easily defined with many of these items as a "late adopter".  I still as of this writing do not have a mobile device that allows me to access the internet or online applications.  Just about all of my bills are paid by writing them out by check and mailing them back to those I owe.  Am I capable of using the newer methods of doing things?  Yes, I am.  In fact, if faced with a "toy" go get something done, I usually find it cool to use and adapt to it very well.  However, I tend to do things on my schedule, and not just because "I have to do it", because everyone else is doing it.
Often those I work with in my career coaching activities, particularly if they have been let go from their previous job unexpectedly, find it surprising once they have gotten over the initial shock and get their search underway, that what they may want to do next in their life is nothing like they have done previously.  This does not surprise me in the least.  As our lives move on our values change, the things that bother and annoy us we realize that we are unlikely to change, so our best option is to change our perceptions on how we do view that which is around us and how we let it impact our life.  Much like my own transformation from corporate employee to one with his own small one person business, I am seeing many who are finding that there is life for them in a new profession or activity that in many ways is different from the one they were part of before.
We all have the ability to choose what is important to us at each stage of our life.  For me, to live life in a more relaxed manner than previously has been very important.  For each one of you as opportunities present themselves to you, (often described as endings from one part of your life to another), determine that which is most important to you and accept and live your life so that it gives you the most satisfaction possible.