What's Important to Me Now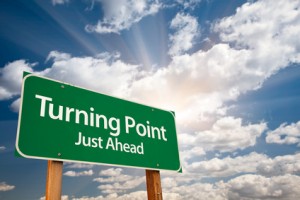 I have vague recollections from my younger days talking to people who are in the age range that I am currently, and being somewhat surprised that they were not "up to date" on the latest happenings, (or what I certainly felt at that time to be the "latest happenings"). It could be how the local sports teams were doing, what the current hit movies were, or who the latest star singers were of the day. A lot of this was attributed to people being busy, or having a lot of other things on their mind, etc. And, indeed while I do have a life that keeps me active, it is not so hectic, that I could be on top of a lot more items if I tried. Frankly, they are not what's important to me now.
One of the other memories of being in the age grouping that I currently am, is that people in that age category when I was many years younger seemed so old. And, it is true that life expectancies were significantly shorter then. However, what that means in today's world is that many people my age may likely have a parent that is in their late 80's or early 90's, or perhaps an aunt or uncle or neighbor of such an age range. And, that has allowed me to observe this phenomenon further. While someone in their 80's or 90's can choose to have a number of interests, often they may have a few interests that keep them going and to which they show passion. I have counseled family and friends when they speak to an octogenarian or older they should be doing other things beyond what they are doing, why should that be if what the older person is doing is what they enjoy and is not going to harm them.
When I think about my current day to day life there are items which are a regular part of my routine and to which I look forward (a baseball season, doing number and word puzzles, listening to music from the 1950's through 1980's on the radio to name a few). I still have not purchased my first "smart phone", (although that will likely change sometime this coming year), and I still go to my bank, walk up to a teller and deposit money into the account, (sometimes even make withdrawals this way too). And, while there will be those who will get "up in arms" themselves when they see or hear this, it does not trouble me in the least. In fact, the more I do the things that make me happy, the less I find my way of doing things lessening stress in my life. They are more important to me than the things I do not do.
What may cause me to change? Curiosity may at times, if I'm interested in learning more of what something is about, or I want to experience it. If I can see where it may benefit me, then I will give it consideration. For example, getting back to the smart phone example, twice in the last 6 months I have had occasion to consider obtaining one, (beyond the fact that I am way overdue for an upgrade). Last summer, when I went out of the United States I had to order a "loaner phone," to make calls from Canada back to the USA, since my phone did not have that capability. And, on a recent trip to Miami, Florida, one of my companion's smart phone came in handy in providing more precise directions than the ones I had printed out off of the internet. (Gaining the benefit of convenience in the activities I enjoy doing will inspire me to act.)
Many of us are good at telling others what they should be doing. Others of us feel we must have something because those around us have it, and we don't want to be left behind. Still others feel they must do something or have something because there are concerns as to what others might think. However, I find I'm most comfortable when I'm doing, or I'm focused on "what's most important to me now?" Many days for me that is my clients, observing the world around me from a perspective of what others may be doing and their passion for doing it, and being there as a sounding board and loving companion for my wife. Yes, there can be days when other items may make their way into the mix. However, I find that usually when I am focused on the basics, or a diversion I truly want to do in the moment, that is when I feel my best.
So for the next couple of weeks it will likely be business as usual for me, along with the efforts I put toward an annual charitable event that I devote myself each winter. And, then likely sometime in the days to weeks after that, I'll concentrate on getting that smart phone.