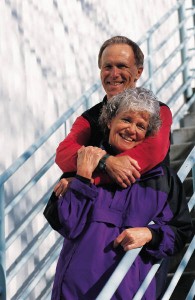 What I Am Thankful About This Thanksgiving
For those of us who are Americans or live in the United States, Thanksgiving 2010 is upon us.  One of the common questions that one gets asked during this American holiday is "For what are you thankful this year?"  I began to give this some thought a couple of days ago and then became preoccupied with day to day events.  As Absolute Transitions continues to grow and as I formulate my plans to be there to serve those I am meant to serve, one of the opportunities I take more frequently is to become acquainted with discussion groups on social media sites that are focused on issues impacting those at mid-life.  I recently completed doing that on one long discussion that was made up of over 100 comments from participants from all over the world.
At the conclusion of my review of the discussion I felt both positive and negative emotions.  It was encouraging to see the discussion contain a number of innovative ideas from those participating, on how to move forward a community of like minded individuals to support the transition of those in the Baby Boomer generation into the next stage of their life.  However, it was also discouraging to see emotions forwarded that portrayed many of the participants as victims of their current circumstances and needing to help themselves since they could not depend on support of any other generation.
I began to think of my own life.  I pretty much stand right in the middle of those termed as part of the Boomer generation.  I'm way too young to collect US Social Security, but certainly well past the point to be considered on the cusp of the generation following mine.  In thinking back on my life I can't remember a time that I was more pleased with the state of my life.  I'm enjoying the freedom that my present career, recent studies and evolving lifestyle have provided to me.  During the last few years I've added a number of friendships in my life from my new ventures with individuals from all different cultures and generational groups.  I've become more conscious of my health, have taken to walking more than I have in years and I approach issues with a far less stressful approach than I have in the past.
In thinking further I asked myself, why am I a lot more positive about the state of my life than many of those I see on the discussion groups.  While I certainly plan to continue to explore this question further as I move forward in my pursuits with those facing mid-life transitional issues, a reflection back on the discussions helped me to come up with some reasons.  They included:
I'm not consumed with media representations of what's in fashion, the presentation of my generation or the forecasts of the future for those in my age group.  My focus has all come from within, based on my thoughts for my future, the interactions I have with those that I am involved and the readings and research I do.
I've learned the benefits of realizing that I have the choice on how I emotionally view each situation that happens in my life.  Yes, I can have times I feel like a victim or can get angry.  However, I've been conditioned to realize that only I can quickly get me out of that state and focused on a more positive emotional reaction.
I chose the lifestyle I am now living.  While I've faced a number of decision points these last several years, every choice I have made is one that I made based on what I felt was best for me, not one I felt I needed to make to please someone else.  Therefore, even if the results of those decisions don't evolve as quickly as I may like, I know I'm the one that has guided me to this point.
I don't obsess on the past and how I may have done something differently.  Each one of those experiences has helped to make me the person I am today, (both good points and points on which I would want to improve).  I'm blessed with an excellent memory, and I often find that when I'm in a present situation an experience from the past actually energizes me for its good points and humor, as opposed to how it could have been different.
While I plan for the future, I don't obsess about it.  If I've learned anything in the last 5 years of my life, you can't predict what occurrences will happen to you.  You can put yourself in as best a position as possible to face those situations by setting yourself targets and goals to reach where you want to get.  However, having the flexibility to deal with adversity as it comes along is also part of the package.
So, what do I have to be thankful for this year?  A loving wife and home life, extended family that takes in both my birth family and the families of the two women I have been blessed to be married to in my life, the continue growth of a new career venture that keeps me energized, continued meeting of new friends and acquaintances in my life that give me a lot of hope for the future of this world and a continued thirst to learn.  That's not bad for someone at the middle of their life.  Additionally, (and this took me a long time to learn), I'm more at peace with myself and what happens in my life than ever before.  Only I can control the emotional reactions I have to that which I'm destined to experience.  I know that I did not always realize that along the journey to this point.
May you spend some time this Thanksgiving reflecting on the items in your life that make you happy.  Even those items that may be happening that you may see as negatives, have likely led to something positive for you during the past year.  Happy Thanksgiving, 2010, to all and may you continue to see and enjoy the positives that happen along your journey.