What Coaching Has Added To My Life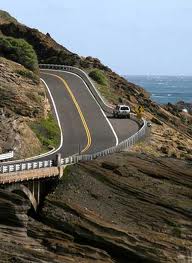 As I sit down to share my thoughts with you today, I'm preparing to attend my 1st ever International Coaches Federation (ICF) conference in Fort Worth, Texas.  The conference brings together coaches from all over the world to share their thoughts, experiences and knowledge on the profession of coaching.  In fact one of the highlights of the conference is the various educational presentations.  This year, they are focused on the Art, Science and Practice of coaching.
It has been about two years now that coaching and coaching principles have been an integral part of my life.  During that time I have met a number of wonderful people who look to share their gift of being there for others who have become valued friends and colleagues.  I'm definitely a more avid reader and student of life, learning about ways to get the most I can out of life.
In my daily experiences with my wife and family I find myself looking at much of what happens to me from a coaching perspective.  With that mindset one tends to look at the lessons in what has happened.  They take the positives from an experience.  Often now when I hear a sermon in church or someone encourage others with a positive way to move forward with their life, I will comment to those around me how it connects with me from a coaching perspective.
While I have always had empathy for those who have come into my life and been concerned about their well being, where being made aware of coaching concepts has really helped me are in my reactions to the things that happen in my everyday life.  For many years I could react in a volatile manner when things did not go my way.  And, while I never took out my anger on others in a physical or harmful way, since my demeanor was usually fairly even tempered, it both surprised and frightened people when I had an outburst.  That doesn't happen very often anymore.  I've learned I have nothing to gain by such reactions.  I know I feel better emotionally in limiting acting in such a manner.  However, most of all, I'm able to more quickly focus on what I have learned at that moment, and consider how I want to move on with my life from that point.
Until I experience the ICF conference, I do not know fully what to expect.  However, that's all right.  It is like every aspect of life itself.  New experiences, changes in circumstance, opportunities to explore new adventures are all around us if we are open to them.  That is what I enjoy the most as I have entered the midlife portion of my journey.  Yes, transition can have its uneasy moments.  Sometimes you may not be willing to accept the new things coming into your life when they do.  However, if you realize between your wealth of life experience, the ability to partner with those around you and looking for the new perspectives you gain from putting yourself out there, it can make the midlife transition portion of your life one of the most exciting times of your life.
So, off I go to Fort Worth.   I'm excited for the opportunity.  I look forward to enjoy each learning session, networking event and exhibits from vendors supporting the occasion for what they are in the moment.  And, when I return I look forward to sharing my experiences with those who are part of my life, particularly the many coaches, colleagues and friends I have made as part of this new part of my life over the last two years.  I'm confident I will be enriched by that which I will experience and know it will assist me in partnering with those that I will have the privilege to work with over the coming years.