What Are You Choosing To Do With Those Additional Years?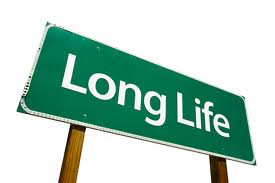 It likely does not come as a surprise to you that individuals are living longer.  During the course of the 20th century in the United States the average life expectancy climbed 29 years between the start of the century until the end of the century.  The trend is continuing in the first few years of the 21st century.  With the increase in age or life span is coming a corresponding increase in individual's longevity.
Aging and longevity are two quite different things.  What has also been happening is that while lifetimes have gotten longer, the physical aging process has slowed down.  The extra years that people are gaining with having longer life spans are being added to their life at approximately fifty years of age.  In past generations, middle age was often the years when a person was between 35 to 50 years of age.  The years beyond fifty years of age and until one becomes physically old varies by individual, but it amounts to a person receiving a second middle age period in their life.
In the past when someone had major accomplishments later in life, such as Picasso with his paintings or a major entertainer working into their 70's or 80's we considered them an exception.  However, this is becoming less and less the case.  The "second middle age" is a time when individuals take up whole new careers and lifestyles.  They may reach back to an interest or hobby they had in their younger years and spend time becoming reacquainted with it at this point of their life.  The point is those of us fortunate to live at this time in history have been blessed with an opportunity that wasn't always there for past generations.
What are some of the characteristics of those that make the most of this opportunity to still be productive in these middle years of their life?  Certainly there is a passion for those items that interest them and to which they dedicate their time.  There is also a strong recognition of what has already happened in their lives, an acknowledgement to those accomplishments and a sense to build on them or experience different accomplishments going forward.  Their vision of their life going forward has goals and targets for which they reach, with an understanding that while the future can seem so far away, that when you break it into smaller increments a period such as five years away is a lot closer than one may think.
Most of all those who continue to make the most of these additional years of their life do not easily take "No" for an answer.  They believe anything is possible with the right commitment, dedication, time and patience to see it through.  There is always a plan or a vision that they see taking them from one point of their life to the next.  Additionally, there is acceptance of the fact that things may not go according to plan along the way, but instead of thinking of that as being something "wrong" happening, it is taken as a learning experience.
If you have made it to the period of the "second middle age" embrace it for the opportunity it is in your life.  For those that may be younger than 50 years of age realize that the model your parents and grandparents originally learned has been changing for some time now, and that you have several different peaks and experiences before you if you dare to take the time to plan and envision them.  Remember living longer does not mean a long life in physical old age, but instead a productive time to take advantage of the longevity that life has granted to you.