We're Always Learning about the Process of Change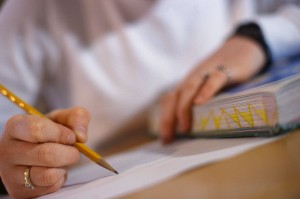 Previous readers to my blog and articles know I am passionate about providing education, support and guidance to those facing transitional issues at the mid point of their life. As I was preparing for my day about a week ago I realized how fortunate I am to have been exposed to the materials and concepts I have over the last two years on both accepting and moving forward from change in one's life. For the last five years as I've described to those I come in contact, my life has been a series of different change related experiences, from losing a spouse to illness, to leaving a 30 year career, to starting up a new career, being remarried, and currently having both moved to a new town and residence while winding down from my previous home.
As I thought further, I realized that not everyone has been as fortunate to be exposed to the educational materials, experiences and approaches that I have had the privilege of learning. I then realized one of the best contributions I could make to those with whom I come in contact in the upcoming New Year was to share what I have learned with others. With that in mind, I have made it my intention to focus my efforts in working with those facing their own midlife transitional issues by first providing opportunities to help increase their knowledge of the process of change itself.
How do I propose to do that? One way is through continued writings such as in this regular blog post. I look forward to offering teleseminars on this topic. Additionally, I would love to hear the perspectives of many of you and look to accomplish that through discussion groups, in person meetings and workshops. A good deal of what I have learned in the last several years has come through the meaningful interactions that I have had with those who have come into my life.
What is there to learn? I'll look forward to sharing with you some of the barriers to change. While there are those that are external to your surroundings, and do impact your ability to sometimes move forward, you will learn there are far many more internal barriers that those looking to make change are faced with overcoming. Did you know there is such a concept as "An Immunity to Change"? I sure didn't until a presentation I attended recently in Fort Worth, Texas. What I learned in that session made such an impression on me, I now know a technique that will assist me for the rest of my life when I'm blocked in moving forward. I look forward to sharing that technique and the thought process behind it. Additionally, we'll focus on how just your emotions and attitudes to any topic area you may consider are a major factor in your ability to move forward with the changes you want to make in your life or how they can hold you back right from the start.
What if your beliefs are focused on either the thought process of "Why should I change?", or "I'm too old to change?" We'll talk about how that is certainly a way to address the changes that come into your life. You will learn that when it comes to those situations in which you have a choice on how you choose to react, that sometimes not changing anything is an appropriate response, if indeed you find that works for you. Again, the key to remember in taking such an approach is it's your choice.
It is my sincere hope that you join me on this journey. Understanding and awareness of the components of any topic is one of the best ways to work with it as it becomes a part of your life. I recently read an excellent book by a gentleman named Fred Mandell (co-authored with Kathleen Jordan), entitled "Becoming a Life Change Artist". Fred himself is an individual who was made significant change in his life, having been a corporate executive for 21 years, before leaving it all to become an artist and sculptor and eventually a coach, author and speaker. In the book there is an instance where life and our living of life, is compared to a flowing river. On one side is the shore from where we start. On the other side is the shore where we end up. The river in the middle with its ebbs and flows is the uncertainty that comes at us as we live our journey and navigate those items which come in our path as we look to make it to that far shore. While we may long and desire to be on the safety of the shore, we don't get that choice as long as we're actively looking to live our life and enjoy everything it has to offer.
As long as we are alive we are in that river, that river of uncertainty that we're always looking to navigate. Gaining a better knowledge of the processes around those uncertainties and how we can become smoother navigators is something I will enjoy sharing with you as we move into the coming year.