Successful Change Starts by Aiming Toward Your Goals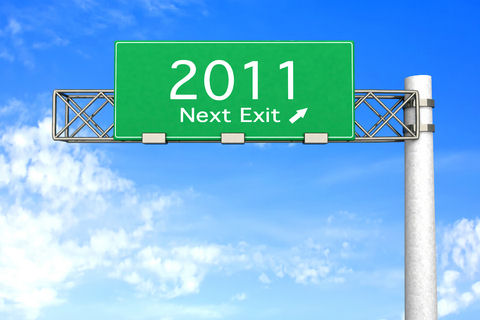 A start of a New Year is generally a time of reflection to review what was accomplished in the year past, and a time of planning for the coming year.  One ritual that I do, that I suspect many of you may also do, is set up my calendar for the coming year.  As the year was winding down I received through the mail a calendar from an insurance company that struck a chord with me.  Its title is Motivations.  It is billed as a 2011 Inspired Visions calendar.  For someone who is a life coach, believer in positive thinking and dedicated to working with those looking to partner through the transitions in their life, I knew this calendar was meant to come my way.
As I paged through Motivations, I was impressed both by the quotes that were a part of it, and the key message each month looked to deliver.  It then occurred to me, that not only should I benefit from its sentiments, but that I wanted those who visit the Absolute Transitions website to also benefit from what it offers.  So, beginning here in January, 2011, and in each of the coming months, I will be sharing with you the quote of the month.  Additionally I will provide some of my thoughts on how the quote applies to our life's journey and my chosen theme of the year of increasing awareness of understanding the change process.
The January 2011 quote is from legendary American filmmaker, Cecil B. DeMille.  It reads as follows: "Make a success of living by seeing the goal and aiming for it unswervingly".  It is a quote that is spoken in regard to one's dedication to reaching that which they desire.  It is a quote that stresses the importance of focus.  In one of my earlier blog posts in the series on Change, the importance of focus was stressed when it comes to making sustainable change, especially when that which is around us becomes hectic and pulls us in multiple directions.
For me the three key words in the quote are goal, aim(ing) and success.  While anytime is a good time to stop and identify your goals, the beginning of a New Year is an exceptional time.  What is it that you want out of your professional life, your personal life or for your family?  Why do you want those things you seek?  What are the steps you took in 2010 that got you closer to reaching those goals?
Instead of beating yourself up for not having yet achieved your goal, congratulate yourself on the steps you did accomplish in getting yourself closer to achieving it.  If 2010 was a year where you were unsure of what it was you wanted to accomplish, or if you found yourself in a place where you did not expect to be, take a step back and reflect.  What do you want to be different in the coming year?  Why is it important for you to accomplish that feat?  What steps are you going to take to get there?  Remember when your goals are Specific, Measurable, Achievable, Realistic and Time Specific (SMART), and you build a plan that gets you to them step by step, you are well on your way to achieving them.
The end of the quote says to "aim for it unswervingly".  Do you find yourself to be one that is actually good at setting goals for yourself, but not achieving what you wish?  Do you actually write your goals down and post them in a prominent place where you see them regularly, so your aim is focused on taking steps to get to them?  If this has not been a process you have followed in the past, look to adapt it in 2011.  And, if you find that you start straying a bit too far from where you want to head, don't fret.  You always get another chance to either start again or modify your course to stay on track.
What does "making a success of living" mean for you?  That is something only you can decide.  It is extremely important to have a definition of what success is for you in reaching your goals.  If there is no definition, how will you know when you have gotten there?   In the past if you have not defined that definition of success for yourself, that may very well be one of the reasons why goal setting processes have been so frustrating for you.  Additionally if success has been defined through the values of others, realize you have actually been working on their goals and not yours.  A goal cannot truly be yours unless you have a say in acknowledging when it will be reached.
For those of you contemplating any kind of change in your life in 2011 embracing the concepts of having goals, taking steps aimed to accomplishing them and setting success criteria both along the way and as you reach the final steps is essential.  It takes a strong will to stay dedicated to this path.  However, if you have a true commitment, a good plan, the support of others and an unswerving drive you can make those changes and accomplish that which you truly desire in the coming year.