Open Up To A New World of Discovery About Yourself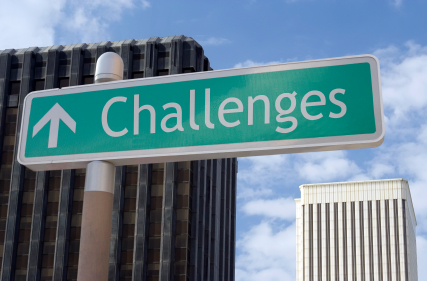 This has been a difficult winter for weather where I live in the Northeast United States.  Snow totals have been significantly above average, and as I look out the window of my office all I see are piles of snow which look like they're never going to melt.  There are many times when life appears to be nothing but mountainous obstacles which never will go away.  As such, we can wonder when we will make any progress toward achieving those things in our life which are important to us.
I mentioned at the beginning of January that the 2011 calendar in my office is entitled Motivations.  Each month Motivations provides a new theme on which to ponder.  For February, that theme is Character.  Character is made up of many components.  However, one of the best tests of ones character is how they respond when challenges are continually put in front of them.  For some, those challenges are so insurmountable they give up.  Others react with anger to every misfortune they face.  There are those who accept what has happened and will only go as far as the journey will take them, but no further if it means exerting any extra effort to get beyond where they are most comfortable.
On Motivations, for the month of February, in addition to the character theme is a quote from Emmy Award winning and Academy Award nominated actress Cicely Tyson.  The quote reads "Challenges make you discover things about yourself that you never really knew."  When I read this quote a number of thoughts run through my mind.  I thought about how much the quote aligns with the teachings I learned in gaining my coaching certification where the focus is always on moving forward, setting goals for oneself and determining what small steps can be taken as you make your way to your larger target.  Additionally, I thought of those who choose not to accept the challenges placed in their way, and as a result leave inside of them hidden abilities which are inhibited from getting out and being explored.  As life is many times a series of challenges, those who step up and take the challenges on are continually expanding their knowledge about themselves and the world around them.
When you sign onto the Absolute Transitions website during the month of February, this quote will be there as an inspiration to you during the entire month.  What are some of the things that you have put as an obstacle in front of you that are keeping you from getting to where you want to go?   What is your plan for working through those challenges and making progress toward your goals?  When you define what makes up your character, does it include the desire to explore new ways to do things, listen to different messages and open yourself up to the support of others?   Or are you content to just sit back and accept your fate, or even worse accept it and be angry about it in the process?
February's quote also aligns very well with our 2011 educational process of understanding the process of change in your life.  Many times to discover things about yourself you never really knew you may have to choose a different behavior or method of doing things then you did in the past.  Or you may be asked to accept new parameters in an existing relationship that asks of you to respect a situation for what it now is and not what it once was or what you would hope it to be.  When you move to a position of exploration instead of maintaining one of stagnation, just the process of moving, trying and discovering puts additional vigor into your life.
Remember also to take advantage of the complimentary tools offered on the Absolute Transitions website which may give you some new perspectives on attacking those challenges.  There is the e-course on different ways to deal with conflict in your life.  There is the February 10th teleseminar where you will be introduced to 7 energetic ways you can choose to look at Change as it occurs in your life.  Additionally, I am also inviting you take advantage of one of the free 25 minute consultations I am offering where I would be happy just to listen to an issue on which you are struggling to move forward.  Sharing your experiences with another often helps to find new perspectives and approaches in moving forward from where you are now.
So, look to make February 2011 the month where you continue to learn more about yourself than you ever knew before.  You won't learn if you do not try.  And that which you may learn may open you up to experiences and feelings about yourself that you never before imagined being possible.