My Comfort Zone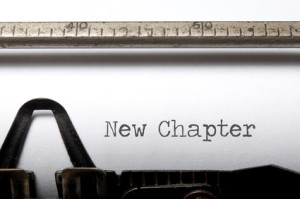 As many couples do as a New Year begins, my wife and I have been discussing vacation plans for 2015.  A place where we have both wanted to go is Alaska.  I was there 30 years ago, while Carolina has never been there.  From my having experienced Alaska in the past, and wanting my wife to have the same unforgettable memories that I still carry to this day, I had a fairly certain idea of how we were going to go about this trip.
During the latter months of 2014, the travel section of our Sunday newspaper had a write-up from someone who had experienced a recent Alaska trip.  The article caught Carolina's interest.  When I went on my journey in the 1980's I went on a large cruise liner and saw everything from the comfort of the ship, other than for ports of call.  The trip described in the article was somewhat different.  It indeed was by ship, but a far smaller one, (carrying less than 100 passengers as opposed to a few thousand).  While much was observed from the ship, there were opportunities to kayak up closer to sites, take hikes along the shore line and various other "hands on experiences."  Since I have known her, I have known that Carolina is far more adventurous and in tune to the outdoors than I.  However, up to now it has rarely been something I've had to directly face.  Any trips she has taken that have components of outdoor activities she has taken with others.  That has been perfectly fine with me, since I had no interest in doing the activities those trips entailed.  However, as I knew my wife would be insistent on doing a trip the style more like what she had read, as opposed to what I had envisioned, I could feel myself being pulled out of "my comfort zone."
We all have our own personal comfort zones.  They are crafted from our experiences.  They're built from our fears, whether from actual experience or imagined experiences, reading or viewing what has happened to others.  Some come from our own personal preferences and skill sets.  I know that I'm reluctant to do things that I don't perform well, from apprehension of being looked down upon or laughed at.  And, yet sometimes we face moments when we're asked to "move beyond our comfort zone."    Moving beyond the comfort zone is something that coaches are taught in their training in preparation of working with their clients.  Clients often come to a coach with a desire to reach an outcome that has up to that point been difficult for them to reach because steps are required to be taken that are ones which are not comfortable for the client to take.
As I am composing this piece, we're in the middle of planning our Alaska trip.  In this age of social media I am able to see videos and read online descriptions of trips that the various tour companies have done in the past.  I'm beginning to see that there are activities on the trip that I would be open to doing.  I also realize there may be a couple which I will choose not to do, and will be happy to wave to Carolina from the ship if she chooses to partake of them.  Admittedly, I am excited to experience our destination in a different manner than I did in the past.  The change of approach does open me up to experiences that were not possible on that journey of 30 years ago.
What may be holding you back at the present time?  Do you have feelings it is something which is impossible for you to do?  While I would never encourage someone to do something they have absolutely no interest in doing, if you do feel you would at least like to explore the possibility consider taking that step.  Certainly, take the time to research what it is that you may face next.  Determine what components of it that you do like.  Realize there may be ones that are not you and that you would prefer not to include.  Most of all open yourself up to the experience that is in front of you.  While my experience next summer will be different than Carolina's, or for that matter any other passenger on the journey, it will be mine and I'll have it with me for the rest of my life.