Are You Focused to Make That Change You Desire?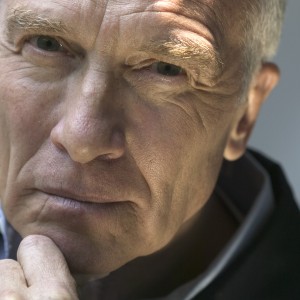 The month of December has been a hectic time for me as I've looked to balance several things in my life.  I'm sure that many of you can identify with that sentiment.  On one hand you know that there are so many things that you desire to get accomplished.  However, as you attempt to give attention to many or all items at the same time, a frustration can easily build in you particularly if what you are actually accomplishing does not match to what you envisioned.
As this was happening to me, I realized I needed to take a step back and determine what it was that I truly wanted to have happen, and why.  In preparing for the Christmas holiday I determined those individuals for whom it was important to me to give gifts or write out cards.  At the same time I realized that my wife and I had spent all of 2010 emptying and preparing a condominium that I lived in before our marriage for eventual sale in 2011.  As we entered December, there remained some renovations and painting that needed to be completed in the basement.  While these upgrades could have waited beyond December to be accomplished, it was important to both of us to make good on our stated goal from earlier in the year to have the place ready for sale by the end of 2010.  Additionally, the last several months of 2010, I have put significant effort on the development of my business.  Continuing the momentum of those efforts also competed for my time.
When I took that step back, it quickly became apparent to me that it was essential that I find my focus. As I thought about what was happening further, the realization took place in me that without focus, truly sustainable change cannot occur for an individual.  Living life is anything but a fluid experience.  What we do get done truly is based on those items we deem most important to us at the moment.  And, that is absolutely fine provided we are aware of the choices we are making.   If we feel frustrated, scattered, overwhelmed and uneasy, it is more than likely that we have not given ourselves the opportunity to identify that which is most important to us at the present time.
In my situation it was essential to me to honor my Christmas traditions and get the work completed on my condominium.  While my business still has a great deal of importance to me, and I was able to continue efforts with its development and growth, it became apparent to me that some of my plans might need to be slowed down for a couple of weeks until I truly had an opportunity to give them the focus they needed.
As you examine your life and determine the items you want to accomplish, the things you would like to do differently or the changes you would like to see happen around you, where is your focus?   Is it on the items that you say you want to change in your life?   Or is it diverted by other activities, responsibilities or events in your life?   If you find your focus is not on the items you want to have go differently, ask yourself if that is acceptable to you given your priorities of the moment.   If the answer comes back yes, then don't continue beating yourself up for not making that change you desire right this minute.  Honor your choice as the one that you know is best for you at the moment.  However, at the same time come to the realization, that to make the change you truly do want, you will have to allow yourself some portion of your life to focus only on you and the change you want to have happen in your life.
True sustainable change in your life takes time, commitment and focus. When you are ready to make that change you have expressed that you want to make, evaluate if the time, commitment and focus you need are available to you.  If they absolutely are not, then consider postponing your plans for change.  If you find they are available, but in something less than a 100% level on all three factors, determine if you still want to postpone the change you seek.  One option open to you is to begin your journey with the change you seek, with the realization, that it may take longer to truly be entrenched as a regular part of your life.  That's absolutely fine.  Even working toward the change you desire and reaching it in steps that make take longer to accomplish than you envision, will likely put you in a better place than not moving forward at all.