Let's Learn Together in 2011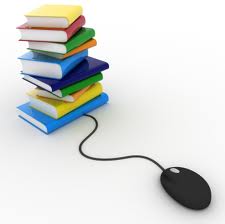 In my December 13, 2010 blog post I indicated my desire to provide educational information on the process of change as part of my journey with each of you in 2011.  This commitment has energized me to begin bringing together those items I have learned both in my studies and life experiences over the last few years.  As we start the New Year there are 3 offerings that I would like to make you aware of that are there for you to explore.  Each of these offerings are free as my gift to you as you begin to set in motion your plans for the coming year in terms of what you would like to accomplish.
The first of the offerings will be appearing on the Absolute Transitions website pages during the week of January 10th.  It is a 6 part e-course that is entitled "Obstacles to Change and Change Management Approaches".  Each part will only take a few minutes of your time to review the material.  The real work with the course is on the time and reflection you choose to give it to determine where in your life you may be facing a situation that could benefit from applying one of the approaches introduced.  The course introduces you to 5 change management strategies.  The first of the five, remaining a victim to your situation, is the choice that 85% of the population choose to do when facing a conflict or troublesome relationship.  While that is certainly a valid choice on one's part there are 4 additional approaches introduced that can be used if one chooses.  Again, the e-course is my gift to you, and will provide you awareness of the power that you do have in dealing with the difficult situations in your life.
The second offering will be one you will be hearing about more during the month of January and will actually take place on February 10, 2011 at 8 P.M. (EST).  It is a 1 hour free teleseminar introducing you to "The Seven Energetic Perspectives of Going through Change".  The material is based on the concepts of Energy Leadership, (which are featured on the www.absolutetransitions.com website).  We each have a choice of how our emotions and attitudes cause us to view every aspect that comes into our lives.  Two of those choices cause us to feel negative energy and cause us stress.  The remaining five provide us approaches which help build our energy to positive levels and make us more productive to pursue the changes we desire and sustain the results.  As we get closer to February 10th, I will provide more details on this call.  However, for now mark your calendar to be available on February 10, 2011 at 8 P.M. to begin your education process as to what is possible when you choose the way you want to emotionally deal with the changes in your life.
I'm really looking forward to opening up the third offering.  As much as I have information to share, I also love to learn.  While you do learn a great deal from books written by experts in a field, one of the best sources of knowledge are the people you are looking to serve.  Therefore as such, I am looking forward to hearing from many of you.  My plan for accomplishing that is to offer to those who come to our website the following free offer of a 25 minute consultation chat with you.  The topic of the discussion can be anything you choose, but please do remember our focus on this website continues to be helping those going through mid-life transitions and those facing the prospect of change and looking for support in dealing with it.
As I indicated, these chats will be as much a learning experience for me, as well as give me an opportunity to help you.  All of us are saturated with newspaper, TV or internet accounts about individuals struggling through a bad economy, seeing their savings impacted and not knowing how they are going to cope with the future.  While this is certainly true for many, I also believe there are many others who while sharing concern for these issues, are determined to move forward and take control of their life.  They refuse to be beaten by what they hear or face through the media.  However, they would love to have someone to talk to objectively about their concerns, how they want to move forward but may not know how.  Basically they are looking for some non-judgmental support for their dreams of moving forward in their life.  I look forward to providing myself in that role of support.   In turn, it will assist me in learning more of what those out there are really looking for in terms of solutions to their problems, without it being filtered through accounts being written by others.  So, I hope you give a great deal of consideration to taking advantage of this opportunity when it is available on the website.
As 2011 continues on I look forward to making more opportunities available to you.  I in turn will be continuing to build my knowledge on different approaches which are of value to those who visit these pages.  I've been blessed in the last several months to have had the opportunity to either hear in person or read the works of many of experts in the world of coaching about change and understanding how your emotions impact your prospects for success.  I have recently been elected the President-Elect for 2011 to the New Jersey Professional Coaches Association.  The association is my local chapter to the International Coaches Federation and has access to many of the top presenters in the coaching world.  What I learn from them not only benefits me, but I know can benefit many of you.
I look forward to meeting a great many of you in 2011, whether it is over the internet, by telephone or when possible in person.  We all have the opportunity to support each other to make our lives what we want them to be and to enjoy them to the fullest.