Know When That Change Is Not Right for You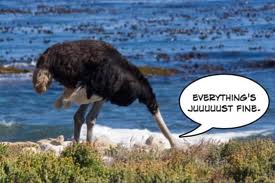 Last week I came face to face with a lesson that I would like to share with each of you.  Sometimes you may find that you are not ready to make that big change or take on that new project.  One may be balancing multiple priorities at the same time.  In other instances, perhaps you don't have the experience you need to implement the change you desire.  And, in other instances maybe just the drive and commitment you need to achieve what you desire is not there.  A bit of these was each a factor in the situation which I faced.
During the latter part of 2010 a friend and I talked about beginning up a joint venture.  It was an activity that neither of us had ever done before.  My partner had proposed the idea to me and had a great deal of enthusiasm for it.  However, neither of us had any experience promoting such a venture.  Additionally, we were each balancing several items in both our business and professional lives to not devote as much attention to our venture as it required.
As we proceeded with our weekly status calls on our progress we were both finding that we were completing the tasks we agreed to either the day before we got together to discuss progress or in some instances not completing them at all.  We also began to look at others who were doing similar ventures but were targeting a slightly different audience than we were.  The more that those ventures were studied, the more apparent it became to me that a great deal of energy went into those programs becoming the product we were seeing.
After doing some soul searching I knew what I had to do next.  I reached out and contacted my partner in the joint venture.  I expressed my feelings as to how what we were proposing to do was honorable, but it was just not the right time for me to commit energy to it.  Perhaps at another time it would be a venture I would want to pursue.  However, to continue with it now, without being fully committed to devoting the energy it deserved, was doing a disservice to my partner, me and ultimately the clients we would look to support.
How would I sum up the lessons that I learned and which were reinforced in me?  In no particular order they were:
•    When moving toward a goal or change you are looking to make, you must be fully committed to it for it to succeed.

•    When you make a commitment toward accomplishing a task be realistic on the time that you have available to allocate to it.  If you are balancing it with other priorities, don't forget the time those priorities will take from your life.

•    Know when a change or a project is right for you to take on.  Beyond the share time commitment do you feel inside to your very core that this is a venture you want to devote time to make happening.  If what you are doing feels more like drudgery instead of energizing you, likely your focus is on the wrong item.

•    If you need more skills or experience at what you are looking to accomplish, take the time to get them. Sometimes that comes by assisting on a similar project to the one you would one day like to do on you own.  Other times it involves more training.  Still in other instances, it is something which as you complete similar but less demanding tasks over time, you build a knowledge base which will help you toward that larger goal or dream.

•    If your heart tells you it is time to pull away from a task do so open, honestly and with grace.  My partner in our venture appreciated my complete honesty about my feelings.  I was focused on expressing how I felt about what we were trying to accomplish and that I was not ready to take on what it entailed.  Additionally, if they wanted to move forward, I wished them well in the endeavor and indicated to them what strengths they bought to it, (in this case a strong passion to serve the clients it was meant to serve).  The key here is that pulling away must be about you and why you feel it is not right for you and not be about the other person.   (Someday I may want to work with this person on another venture, when it is right for both of us).
Yes, sometimes it isn't easy to pull back from something which you have said you will do.  However, at any given time at best there are only a finite number of items in your life to which you can give your time commitment and attention.  If your desire is to make each one as successful as it can be, you'll need to make choices.  When possible, choose the ones that really call to you and devote yourself to them so you can complete them with the passion that they deserve.