Job Search Skills Also Serve as Life Skills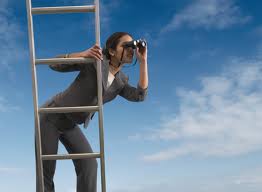 Since March of 2011, a great deal of my focus has been in expanding my knowledge in the area of assisting prospective clients in the use of job search and career development strategy techniques.  My time spent as a Certified Coach in Training in the Five O'Clock Club's (America's Premier Career Coaching Network) career coaching program has been among both the most intense and gratifying studying that I have done to date.  The Five O'Clock Club's books and CDs in career search guidance are encouraged to be studied as a graduate course in job search.  While intense in their nature, the techniques provided are built on over 25 years worth of research in terms of what works for job seekers and what does not.  Members who join the Five O'Clock Club and avail themselves of their materials, but most of all their strategic group sessions with fellow job seeking and career development peers, wind up receiving offers from prospective employers within 10 to 12 sessions of attending the club.  My expectation is to complete my certification studies over the next few weeks and begin focusing my attention substantially to career coaching of prospective clients.
One thing that quickly became apparent to me however, as I began my studies of the Five O'Clock Club materials, and in conjunction with previous studies that I had done to gain my initial life coaching certification, is that the skills of a successful and productive job search are also ones that are also significant in obtaining that which one wants in their life itself.  Yes, job seekers are very much focused on guidance on how to properly do their resume' and cover letters.  They want to know the best ways to approach interviews and conduct salary discussions.  However, the further I made my way through the Five O'Clock Club materials, (and continue to go back into them as they become more second nature in my life), many of the concepts apply beyond the world of work.
What such concepts may you ask?  First and foremost, the Five O'Clock Club stresses total accountability for the job search at all times is in the hands of the job seeker.  While that may seem to make sense intuitively, those searching for jobs take the control out of their hands when they leave their search in the hands of a head hunter or mindlessly post resumes' to the Internet awaiting responses.  What do proactive job seekers do instead?  They either look to learn through networking contacts or through research on their own the names of hiring managers in their field and make them aware of interest in their firm and the type of skills they offer, even if an opening is not presently available.  They're in a position to promote their accomplishments through a strong pitch which they're able to use both in conversation and in summary on written materials such as a resume'.  Doing thorough research, looking to as much as possible be in contact directly whether it be in person or over the telephone and persistently following up and providing information to others to enhance their understanding of what you can offer them and help answer their objections, are also other techniques that are taught that apply in both a job search and in achieving life goals.
Job search is obviously not an easy process.  Neither is making a significant change in one's life such as moving to a new place, ending a long term relationship or moving onto a new phase such as retirement.  However, those who make their way best through such situations have some of the following characteristics in common:
•    They take ownership of being responsible for the success of all steps involved in the activity in which they are trying to succeed.
•    They take the time to assess what they truly want at this point in their life.  Ideally they also know how in obtaining it, it helps to position them for future goals.
•    They're willing to do the research to become more of an expert at what they are trying to achieve.
•    Once knowing what they want they're able to express it as directly as possible so that others are able to help them along the way as they are trying to achieve it.
•    They follow-up with those who have helped them along the way and inform them of the progress they are making toward their goals.
While my Five O'Clock Club studies are definitely moving me more in a direction of working with clients through career strategy based issues, and a good deal of my time will be spent in those directions, those studies and my past teachings doesn't mean that I'm entirely moving on from my mid-life transition roots.  As you can see, techniques that are a part of a thorough and complete job search strategy are ones that are able to be used in any worthwhile endeavor that one is seeking to achieve.
If you are interested in learning more about the Five O'Clock Club, its offerings and how it may benefit you especially if you are currently in job search or are not happy in your current career position and are considering a move, please feel free to contact me at tony@absolutetransitions.com or call me at 973-762-1350, and I would be happy to set up an appointment with you to discuss.  While you may feel you have exhausted all avenues and approaches in your job search, I can assure you that you really have not explored all options until you have had a chance to explore what being part of the Five O'Clock Club and its program is all about.