Job Search and Career Development Education Series is on the Way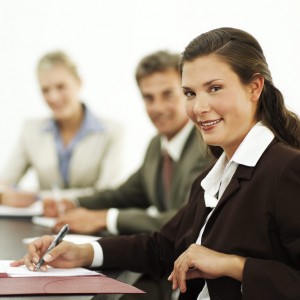 Readers to my monthly newsletter, Our Transitioning Times,  may have caught note of a notice in the "July Suggestions and Recommendations" section about me offering an interactive learning opportunity on 'Targeting Your Job Search Strategy and Evaluating the Results" on July 26, 2011.  However, after the newsletter was published and giving it some more thought, I decided to postpone the session and promotion for it.  (NOTE:  If you would like to receive a copy of my monthly newsletter "Our Transitioning Times" which publishes the second Wednesday of each month, please drop me a note at tony@absolutetransitions.com and I will add you to the distribution list).
Since March of 2011, my knowledge of how to conduct a thorough job search and career development campaign has expanded substantially.  As I have alluded to in a number of my posts, I have been training to be certified as a career coach in the Guild of Coaches for the Five O'Clock Club.  As of this post, my certification requirements and acceptance into the Guild as a "Certified Five O'Clock Club Career Coach" should be happening imminently.  The Five O'Clock Club is America's premier career coaching and outplacement services provider.  Their methods are targeted, strategic and researched based in their development.  For over 25 years, the members of the Five O'Clock Club have used their techniques to successfully obtain job offers and realign their career paths.  In 2010, Five O'Clock Club attendees obtained job offers on average in half the time that the average job seeker found a job.
Why you may ask?  The Five O'Clock Club program is best termed "a graduate course" in job search and career development.  The program puts the accountability of the job search fully in the hands of the individual.  Common wisdom is that when one is looking to change careers or find a job, they update their resume', post their resume' on online sights or provide it to a search firm, and then sit back and wait for potential employers to contact them.  While that method may work, more often it leads to frustration, long delays in hearing for a response and feelings of despair in ever again being able to find employment.
Is the Five O'Clock Club program easy to implement as part of your life?  No it is not.  It takes a committed effort and continued pushing forward to make it work for oneself.  If unemployed, it implies that your full time job is the searching for your next position, so that devoting 35 hours a week to your search should be the expectation.  For those working full-time, looking to change careers, a 15 hour a week commitment helps in getting the most out of the program, which of course may mean giving up some of one's time on nights or weekends while conducing their career search campaign.  However, those who decide to follow the program as designed, not only have successful and shorter searches than those that do not, but they always have momentum going in moving their search process forward.
As I indicated, there is so much to share in terms of the concepts of what I have learned from this program.  While the tendency is to share all at once or in a haphazard manner, it occurred to me that providing educational opportunities of many of the program's concepts in an ongoing series would be most practical.  Therefore, I decided instead of offering a random offering as I was planning to do originally, I would set up a series of sessions over a number of months.  The Five O'Clock Club program is already described as "a graduate course" so what better time to begin presenting it as a monthly series than during the school year calendar.  Therefore, beginning in September and running to May 2012 there will be a new topic provided each month.  I'm looking to do all sessions in a teleseminar/webinar format, and both share what I have learned, and interactively answer your questions.  Along the way those who participate should be able to obtain valuable skills that should be able to help them for the rest of their life.
During the month of August, you will be seeing more on the Absolute Transitions website about the educational series on job search and career development topics that I will be offering.  Monthly newsletter releases will also share topics of interest in these areas.  If you have been frustrated all these many months as to what you can do to try to change your success in moving your career forward, these sessions and this information will be of value to you.  If you would prefer not to wait until September, or for the monthly newsletter releases to learn more about the Five O'Clock Club, what it offers, and how its methods and I can help you, please feel free to reach out to me at tony@absolutetransitions.com or call me at (973)-762-1350.  I look forward to sharing with you.