It's Time for that New Season in Your Life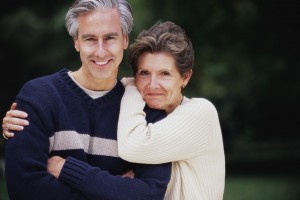 I have always loved the game of baseball.  Whether it was playing the game as a youngster, to watching it on television or getting caught up into the players and their statistics, the game has always had a hold on me.  Even now in my midlife years, it is still a big thrill to go to the ballpark and to experience the sights and sounds of the game.
This week the first of the baseball spring training games begin to be played.  That's always an exciting time for a baseball fan.  It mean's that the winter weather should almost be gone and that the regular season games are not too far away.  It's also a time of rebirth and new beginnings for you and your favorite team.  Even if last season did not go well, there is optimism in getting a new chance to start things over, to try different strategies and to realize when opening day comes you start at the same position as everyone else.
In many ways spring training is a lot like what happens when you go through a change in your life at midlife.  You have several years of past experience on which to reflect, some which may have gone well and other parts which you may feel that you could have done better.  There may be uncertainty over what you may be facing in the year ahead, but you get to try things out first by perhaps rehearsing or practicing them and then actually using your new approaches for real in day to day activities.  A baseball season is also very long and along the way teams may have to make adjustments to their early in the year strategies.  It's the same thing that may happen as you make your way through a midlife transition and find that your original plan may need modification on the approach you originally set out for yourself.
One way that spring training and midlife transitions sometimes differ is that it is rare when I've heard anyone say they don't like spring training.  At spring training the atmosphere is relaxed, spectators enjoy the sunshine and even the player and fan interactions are far less intense than during the season.  Admittedly, those making a midlife change don't always feel the same way.  There may be uneasiness over trying something new.  There can be awkwardness if the change came about suddenly and one needs to move forward from it.  If the change was not by one's choice there could be much resistance to it before moving forward.
However, change in your life can be like the start of that new baseball season.  It can be an opportunity for you to experience new success.  A change can allow you to try a new method of doing something you have done before and find ways to make accomplishments that you never before experienced.  Most of all, like a baseball season, all life experiences have a beginning, a "full season" when you experience them and an end.  If at the end of the season you're not happy with the results, you always get another chance the following year to change how you prepare and do things differently for the next change in your life.  And, if you're change leads to that championship season where everything with it went very well, you still need to review the following season  to see what you may want to change to keep achieving the results you desire.
So what's in store for you in this new season in your life?  Is it a new job, a different place to live, possibly going back to school to learn new skills?  Remember if you face it with the prospects of a new beginning, putting the winter of past seasons behind you and as a fresh opportunity for results to be learned and enjoyed during the way, it will make the whole process that much more enjoyable for you.  So, Play Ball and enjoy the game.