I'm Proud to Say "I'm a Coach"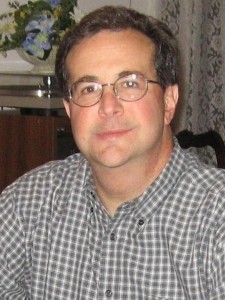 This week, February 6th through February 12th, 2011 is International Coaches Week sponsored by the International Coaching Federation (ICF).  The purpose of the week is to introduce the benefits of coaching and the coaching process to those who are unaware of its existence.  There are coaches from 106 countries and over 18,000 members in the ICF.  I am proud to be one of those members, to be part of this profession and to tell those whom I meet that I am a Certified Professional Coach.  Yet, a large number of people throughout the world know little or nothing about the coaching profession.  That is something my peers and I hope to continue to change in the coming years.
A little over two years ago I was in that large pool of individuals who did not fully understand about what coaching truly is.  I had heard of the discipline.  Having come from a corporate background I had heard of career coaches.  However, I shared a common number of misconceptions about the discipline that I find many people have.
The first and foremost one is that coaches "tell people what to do".  That is the furthest thing from how the discipline works.  A good coach knows first and foremost the true answers to any issue are inside their client.  Additionally, any course of action to be taken will not receive the client's commitment unless they themselves both come up with the strategy to address it and commit to it being acted upon.  Coaches help the clients draw answers out of themselves by asking insightful questions which help the clients express their views verbally.  The coach will look to explore with a client several options to their situation by asking questions around a variety of different approaches.  Once the client decides on a course of action the coach will seek to get a commitment from the client in terms of taking that action and will hold them accountable for its completion.  There are take away "assignments" for the client to try out the new behaviors they have committed to between sessions.  Most of all the client sets the agenda for coaching sessions, the coach merely facilitates.
Coaches are people who are commonly learning.  They learn from the books they read, they learn from the courses they take, they learn from other coaches, and most of all they learn from their clients.  No one person has the answer to everything, nor can any one person possibly experience everything.  As one becomes more involved in the discipline they find themselves becoming more inquisitive to the world around them.  There is more sensitivity to enjoying the experience of living and being aware of that which is going on around them "living from a coaching perspective".
As you might expect, coaches tend to show great concern for their fellow human beings.  It is their nature to want to help a person having a problem.  In addition, they are willing to listen to what one has to say and hear out the whole conversation.  They're trained to listen without being judgmental.  They believe there are several solutions to any issue.  Some suggested solutions may not be as popular with the person with the issue as others, but if an individual is truly committed to accomplishing a particular set of goals or tasks, it is possible to bring out the steps to get it achieved.  With a client that is willing to move forward from where they are, a good coach can help partner and facilitate the journey for them.
Yes, coaches look to make an income, just like other people.  And, whether an individual can afford a coaching relationship is a highly personal decision.  However, if one has the opportunity to avail themselves of the services of a professional coach, be it for a workshop, a seminar, a group setting or a consultation, it is something they should consider if they have always wondered if it would work for them.  The greatest gift one begins to get from such a session is awareness of oneself and what they truly want from their life at this point in time.
One of the offerings many coaches make during International Coaching Week is to offer complimentary sessions to individuals so as to make them aware of the power and benefits of coaching.  On the www.absolutetransitions.com site, such an offer has existed for the last couple of weeks and is one I want to keep available for the visitors to this site for the foreseeable future.  From the Welcome page of the Absolute Transitions website you can access the "Free Coaching Session" tab at the top of the page to set up a 25 minute complimentary consultation with me.  We can talk about anything you wish.   There is no obligation after the consultation.  It gives you an opportunity to experience a coaching session and share with someone who is trained to listen and support you in a non-judgmental manner.  I too gain from such a session, because I indicated earlier a coach himself increases his knowledge in every interaction he has with a client.
Yes there is still a great deal of work to be done in spreading the word of the benefits that coaching can do for an individual and for helping those who partake of it to move forward in this world.  The knowledge I have gained and continue to gain as part of this profession will continue to help my own self growth both today but even as I continue on my life's journey in the upcoming years.