Having a Buddy Can Help One Navigate Unfamiliar Territory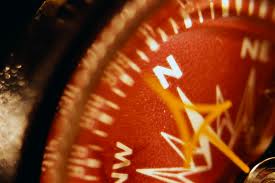 In recent weeks I have been involved in observing job searchers report the weekly progress of their campaigns to find employment to fellow searchers in small group environments.  It has been a very enlightening experience.  While obviously job search is a very stressful time, having the help of others who are able to identify through first hand experience what you are going through is a powerful tool in helping to move individuals forward.   Fellow job searchers are able to encourage each other, offer advice on what has worked in their search so as to be shared with others and can hear out each other as they talk about their strategy for the coming week.
However, a "buddy" or number of "buddies" to support you through an unfamiliar and stressful period in your life is not just something that is restricted to job search.  It is a method that one should seek to use through any significant change in their life.  Perhaps you are looking to lose weight.  Maybe you are starting a new business venture and are unsure of the steps you need to take as a new entrepreneur.  Or maybe you are going back to school to take classes after having been away from the academic environment for a number of years.  Sharing the experience with someone, especially someone who is sharing a similar experience has the ability to be very uplifting.
It is often not easy to verbalize to others when you are going through an experience that is new or uncomfortable to you.  One can get so wrapped up in trying to do everything perfectly or be so focused on the mechanics of their situation they don't allow themselves to feel free to express their frustration and concerns.  Those frustrations and concerns tend to be internalized, causing stress and worry to the individual.  Having someone in which to confide those feelings provides both a necessary release and another set of ears to hear your ideas.  The buddy who in turn is able to repeat back to you what they have heard and interpret how what you have said you are looking to accomplish sounds to them, can be an invaluable source of feedback.
Often your buddy is in need of encouragement and support as much as you are.  As such, there will be times you will be guiding them as often as they are listening to you.  Their likelihood of being judgmental of your efforts is often significantly less than say a close family member or friend since their connection to you may initially come about as you have been introduced by the similar experience you are now both going through.  Additionally as you come to trust the buddy, they can be someone to keep you on track to complete the tasks you say you are going to do each week as you move toward your goals.
Facing a new challenge alone and trying to conquer it without any support or feedback just makes it that much more daunting.  Relying on family or close friends for support, while possible, has its inherent risk in that those individuals often have an emotional stake in the outcome of your endeavor, so as such may guide one only from a standpoint as to what best benefits their needs and not yours.  However, a support process which you are sharing with someone who is experiencing many of the same emotions that you are going through, is often most beneficial.  It provides both a valuable sounding board for yourself, while at the same time also puts you in the role of assisting someone else forward on their journey.  When the focus moves from one of sole concern of yourself, to concern for others, the positive feelings that are inside of you grow which in turn gives you the boost you need to move your own journey forward.