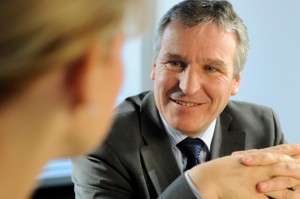 An interesting happened to me as I sat down to write this posting.  I was curious if I had said anything before on the topic of conducting informational interviews with others when looking to move forward on a new endeavor.  Checking back in my records I found my entire May 19, 2011 blog was dedicated to the topic.  At first, I said let me find something different to write about.  However, the longer I thought about it, the more I was troubled by the thought of individuals who remain stuck where they are because of an unwillingness to fully explore what may be possible for them.
Monthly I continue to keep in contact with a few of my fellow coaches from my certification studies.  We keep each other up to date as to how we are doing, and look to help each other through by sharing experiences and things we have learned since our training.  One member of our group has found an excellent group of individuals on which to focus his coaching.  However, it means likely making his way into a community of which he is not currently an active member and for which he is not sure what would be expected of him.  Meanwhile, as he begins to build his coaching business, he still toils in his day job which he has done since I have met him.  It is a position from which he has been looking to move on from for a long time.
As my mates and I continue conversing a few things became evident.  First our friend was stuck and reluctant to move forward.  Secondly, he had questions about his proposed new endeavor that none of us on the call were fully qualified to answer.   Third, he needed to speak with others who are in the field and area in which he is looking to enter to both learn more about opportunities in the field, and also to learn how his present qualifications both point him in that direction and how they fall short.  Finally, if action was to move forward in terms of the directions he wanted to head, he needed to initiate it, for while as friends we could be supportive, we could not make things happen for him.
When I did the piece on informational interviews, there were several reasons listed that address many of the above items as to value of doing them in the first place.  Those included:
You are seeking to build lifelong relationships with people in the field in which you are interested.
You are looking to let those who are already in your area of interest know of your desire to become part of their field, and that you are anxious to learn how to improve your knowledge and skill sets to be part of that fraternity.
You are seeking information from the person to whom you are speaking, not specifically a handout or an offer.  Others are usually very willing to share their knowledge and passion when approached properly, and certainly when there are not expectations on the part of the one doing the questioning.
You are hoping to make such an impression on the person from whom you are seeking information they are willing to provide you referrals to others who may be able to expand your knowledge further, particularly if your initial contact is not an expert on a particular part of the field in which you are interested.
That as you proceed forward with your knowledge building in your new field, that you keep in touch with your contacts as to progress you are making, offer them details on new facts you are learning as you continue building your expertise and let them know how you are becoming more and more a part of the field in which both of you share an interest.
Taking action and reaching out to others, (especially those that we don't know), is among the toughest of things for all of us to do.  Whether it is shyness or fear of speaking up, not wanting to appear to be unknowledgeable in an area that is the expertise of another or hoping that something will fall fortuitously in your lap so that you don't have to put a lot of effort into the process, often times our worse enemy in moving forward with our life is ourselves.  Continually expanding our knowledge both through research (which we can do privately and on our own), and through continued conversation with those that we meet, (whether by intentionally putting ourselves in that situation by attending events with the type of people we are seeking out, or by accidental contact), it is essential in moving oneself forward in exploring what is involved in obtaining that which we desire.
There is one last moral to this story.  As our conversations continued, one of our group members was relaying details about a field in which she has been involved for several months.  It involves a new therapy for patients with depression and a technology to help alleviate it.  In administering the technology, doctor's offices are finding that often times people best qualified to do so as to get maximum benefit for the clients are those trained in the disciplines of professional coaching.  It turns out that our friend looking to move from his current job which has him unhappy has many such offices of doctors with this equipment and therapy in his neighborhood.  Often the biggest thing the doctor has lacking in administering the treatment is someone qualified to do so.  It became apparent to all of us on the call that given the background of our friend that he may be a perfect person to do such a role.  It certainly sounded far more appealing to him than his current day job.  He vowed to pursue that lead, (along with following up in the area he holds longer term career interests), over the coming month.  Interacting, sharing and learning from others is an approach which is always good advice, and will never be out of style.