Are You Letting Discouragement Hold You Back?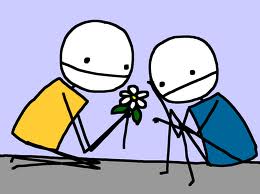 I received an interesting piece of e-mail this past week from the Five O'Clock Club, a premier outplacement and career coaching company based out of New York City.  For the past few months I have been training myself to be certified as a career coach in the Five O'Clock Club's Guild of Coaches.  The program which I am training to become an expert in is the same program that the Five O'Clock Club provides to their self-referral and outplacement clients.  It is heavily based on the over 20 years of research that the Five O'Clock Club has done on techniques learned which are most successful for job seekers when looking for employment and those which are not.
The e-mail I received spoke of what Enemy # 1 was for job hunters.  That enemy is discouragement.  The Bureau of Labor Statistics has identified that for those 55 years of age and over it takes 35.5 weeks to find a job.  For those 25 to 54 it takes 30.3 weeks.  However, these figures only apply for those job seekers who work on their search continuously during that time frame.  However, for both groups of workers the biggest obstacle they run into is the discouragement factor.  According to the Wall Street Journal, the average American typical searched for five months for a job before ultimately giving up their search during 2010.  That means they only gave their search a 20 week period.  If they kept up their efforts for another 3 to 4 months their chances of landing a job increased significantly.
Yes, it is easy to get discouraged when what you are seeking does not come to you quickly.  Certainly that holds in a job search scenario.  But, it can also show up in other pursuits.  There are those who look to start their own business, who can easily get discouraged when the client flow in the early stages of that venture does not match up to their dreams.   Individuals may try new hobbies and quickly give up when they do not master them.  Many look to live a healthier life style or lose weight and find that the discipline required to master their efforts is harder for them to take on and commit to than they ever imagined.
What can you do to not let discouragement get the best of you?
•    First, don't give up.  Even the statistics above from the Bureau of Labor Statistics and the Wall Street Journal show that persistence paid off for those who continued on their quest, versus those who stopped trying only a few months earlier.
•    Work hard on whatever it is you have committed to doing. Give it the most time you can each day or each week to become better at it and to master it.
•    Find a buddy to share your efforts with you. If they are pursuing a similar goal you can help each other by sharing successes, providing recommendations to each other, and pushing each other, when one is down while the other one is up.
•    Determine the system, methodology or process you are going to use to obtain what you are seeking and stick to it.  If there are parts of the methodology not working, change those components not working to another way of doing things.  For those parts that are working well, look to incorporate more of those actions into your methodology.
•    Stay away from negative news, negative people, stories of failure and frustration. You are less likely to give up on what you are doing, if you keep positive thoughts and energy around you.
•    While working hard at what you want to achieve, don't make it the only thing in your existence. Look for opportunities to have fun and laugh about things in your life.  Find escapes from what you are focusing on so as to have some time for what you truly enjoy.  Most likely the quest you are on is hard work.  While the rewards of it are great when you reach what you are seeking to achieve, the work you have to put into it can sap your strength if you let it without balancing fun into your life.
Above all be aware of when discouragement is setting in on you.  Take a step back, breathe, relax and remember to convince yourself why the pursuit you were taking on in the first place was so important to you.  Discouragement can be challenging, but you can overcome it as long as you never shake the belief you have in yourself.