Another Midlife Transition
Welcome to my blog.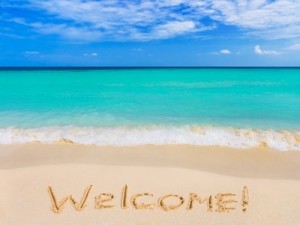 It is my pleasure to have you as a reader. Mid-life (that period where you are either sneaking up on or have recently passed your 50th birthday), often is a time of significant change in one's life. Possibly you have seen the end of a long time employment position, either through your own choice or that of the organization for which you worked. Your children may either be reaching college age, or perhaps have even completed their studies, and now are out of the house and on their own. Perhaps a long term intimate relationship has ended for you or maybe you have started up a new relationship at this point of your life.
When I founded Absolute Transitions in 2009, I myself had gone through a number of these changes. My wife had passed away from cancer in 2006. I had moved on from a 30 year corporate career in 2008 to pursue other opportunities. That led me "back to school", in the form of training for my coaching certification over an intensive 8 month, 400 hour program of study. In 2008, I began a new relationship with a wonderful woman which led to remarriage in October of 2009. Currently I'm in the process of merging pieces of my previous home into my current home with my new wife. It certainly appears at this time of your life, whether you are seeking it out or not, change finds you.
My experiences have taught me that change in and of itself is neither good or bad. It just is. How you choose to experience change is something you have in your complete control. The more you are aware of your feelings and emotions toward what you are experiencing in your life, the better able you are to focus on those experiences from a positive place than a negative viewpoint.
In subsequent posts, I will continue to share with you my thoughts on various topics that one faces at the midpoint of their life. In turn, I would absolutely want to hear your feedback on the topics presented, and would also want to get your input on areas that you would like to see discussed. While I suspect that many of you will be able to identify with the thoughts presented, we all experience through our own perspectives. Sharing those perspectives will allow us to help support each other through life's journey.
However, for now, relax and enjoy absolutetransitions.com. Much like life itself, this site is a work in progress, so please check back often. And, remember, I will always enjoy sharing my thoughts and feelings with you, and in turn would like to hear back from you any time you would like to contribute. Until, next post, remember you may not be able to keep changes from happening to you in your life, but you do have the ability to choose how you experience them.