An Opportunity to Learn About Coaching Relationships and You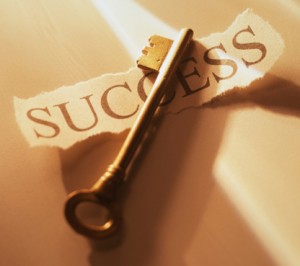 How well do you know yourself?  You may be saying to yourself that sure is a strange question.  Who would know me better than myself?   While you may think you know yourself very well, when was the last time you really sat down to assess what you truly wanted from your life?   Was it a year ago?   Was it five years ago?   Is it something you have never done?
Yes, your day to day life can go by at a hectic pace.  One may find themselves taking care of their spouse and their children.  They may be addressing the demands of their job.   Some may also have issues where they're taking care of aging parents.  However, often the person that we take care of the least is ourselves.  As such, we often find ourselves going through the motions to make our way through our day to day existence.  We don't give ourselves the time to determine what we truly want from our life and what steps we'll need to take to go about it.
This coming Tuesday evening, March 22, 2011, at 8 P.M. (EDT), I'm offering you a free one hour opportunity to consider yourself.  I will be hosting a seminar entitled "The Four Ways to Know You Are Ready for a Coaching Relationship in Your Life".  On the call we'll explore the types of questions you need to ask yourself to determine if a coaching relationship may be right for you.  We'll talk about such areas as making change, self-limiting behaviors, how to move forward and the value of doing so with the help of a partner.  We will also discuss what is expected of a client in a coaching relationship and what the client should be expecting of a coach.
If you are saying to yourself that you don't have time to enter into a coaching relationship, when will you have the time?  Often all you need to do is put aside between 30 to 45 minutes a week to meet with your coach.  The balance of the week you look to put into practice the new behaviors you indicated that you wanted to make a part of your life between the sessions.
If you are saying, I can't monetarily afford a coaching relationship, how much is continuing living your life as you are costing you, (both monetarily and in terms of what it may be doing to you emotionally and physically)?  There are a variety of coaches each with different specialties and with a variety of cost structures and packages.  You will never know unless you research and find out.
Are you concerned about what you may learn about yourself within the confines of a coaching relationship?  There is truly no reason for such a concern.  Everything in your session is between you and your coach.  The agenda that is followed is yours and not that of the coach.  You are the one that decides what areas of your life you want to address and explore.  Additionally, people who are committed within the coaching relationship often find it liberating to take actions and experience life in a way they had not previously, for whatever reason.
Most of all, when was the last time you truly did something that was completely for yourself?  If you can't remember when, perhaps the time to start is now.   What better way to start than to learn what the process of coaching is all about?  Again, I invite you to the free call this Tuesday evening, March 22, 2011 at 8 P.M. (EDT), when we'll explore the four major points you should consider BEFORE you even consider the monetary aspects of a coaching relationship.  I look forward to speaking with you on the call.