A Valentine to Yourself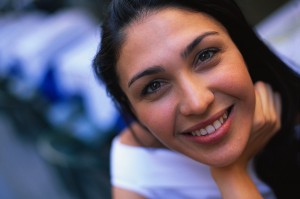 Every year in the middle of February, we celebrate a day on which we tell those who are special to us in our life, what they truly mean to us.  Whether it is by sending a card, giving a gift, celebrating a special activity or just saying the words "I love you", Valentine's Day is a day for recognizing the ones we love.  While ideally we share these sentiments on more than one day a year, for some people they are easier to share than others.  For still others, sharing the sentiments is actually not very hard and they really look forward to expressing their feelings to those around them.  However, many people have problems sharing loving or favorable sentiments in one relationship where it really can make a big difference, and that is in the relationship they have with themselves.
It isn't always easy to think good about yourself.  I know in growing up as a child of the Baby Boomer generation, while I was taught that it was important to have respect for yourself, by the same token you were taught to never praise yourself in public.  To do so would be considered bragging.  While I believe that has certainly changed somewhat, and particularly today's younger generation tends to point the spotlight on their accomplishments far more than previous generations, ultimately it comes down to what you truly believe about yourself privately that helps you move forward successfully in your life.
When you truly develop a solid relationship with yourself you can enjoy and value what any other relationship in our life has to offer.  On the other hand, when one is constantly putting their self down, or feeling they don't measure up to others, their perspective in dealing with other relationships is one of coming from need or lack.  Relationships are beautiful gifts we all have the ability to enjoy on our life's journey.  Sometimes they bring us joy and other times they bring us pain.  However, they are an integral factor as to how we grow and experience our life.
Relationships are both a mirror and a sounding board against which to base our own experiences.  Those with whom we come in contact give us feedback and clues as to what we believe about ourselves.  The feedback from our relationships help us to determine how much of our real self we are expressing versus how much we may be holding back or submerging.
If I asked you to buy a Valentine's card for yourself, or better yet write out a blank one stating to you what your strongest attributes are, what would it say?   What are characteristics you see in yourself that others have recognized that you have?  What characteristics have you seen in others that have not been stated about you, would you like to make a part of your life?   The more you can move from negative thoughts about yourself, your abilities and your opportunities for success, to positive affirmations about what you can accomplish, the more successful you will be in meeting your goals.
So, for this Valentine's Day week give yourself permission to take some time to focus on that valentine you would write or say to yourself.  Acknowledge those characteristics about yourself that you are proud of and which have helped you to move forward with your life.  Stop beating yourself up over those traits that you feel are flaws, and instead begin focusing on how you would positively want to express that same trait in your life.  Keep your focus forward as opposed to on the past as to how you want to continue to strive to be living the life of your choice.  And, if you slip up, and don't quite measure up to what you want to reflect to others, realize that you are human and you are entitled to have setbacks.  Having the awareness to both accept and recognize that fact is in itself a positive step as you move forward on your life's journey.
As you move forward and feel better about the relationship with yourself, an ironic thing begins to happen.   You very likely will become the recipient of a number of positive affirmations (valentine's) from others enjoying what you are bringing to the relationships within their lives.  Happy Valentine's Day 2011, to one and all.