Search Campaign Helps to Strengthen Your Employment Candidacy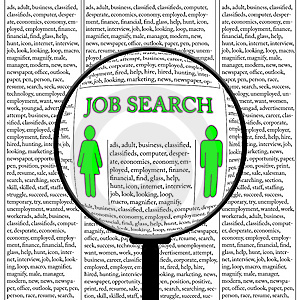 We're a little more than a year away from national political elections here in the United States and already articles are beginning to emerge about the campaign process.  While I personally am one who does not get too involved in all of the commotion that goes on as part of the political campaign process, one place where I do become concerned with campaigns is when I work with someone who is in the job search process.  One may not care for political campaigns.  However, when it comes to finding your next job or switching careers, mounting of a good campaign is an integral part of the process.
When giving it some thought there are actually several similarities about a political campaign process and a job search campaign process.  First and foremost there is someone being "marketed."  In the political campaign it is the candidate.  In the job search process it is "you" as the candidate for the position you seek.  There is a good deal of work about getting the word out about your candidacy.  In the political process there are television and radio ads, campaign stops and fund-raising dinners.  For one in job search getting the word out if the campaign is a complete one should involve telling everyone you know that you are in search mode, networking with others that can put you in contact with hiring managers or directly contacting via letter or phone those who can be of help to you in your search.  Political campaigns usually are well crafted and organized events.  A job search campaign should be well organized and strategically designed.  Depending on an individual job hunter this may or may not be the case.  However, following a well disciplined process and having excellent measuring tools a well run job search campaign is definitely possible.
What makes up a well run job search campaign? It starts with knowing what type of positions you are targeting.  Those positions are able to be defined clearly by an industry or business size, a job function and a geographic area on which you are focusing.  It continues by blanketing a substantial enough number of targets on which to conduct your search.  Just like the political campaigner who may not appeal to every voter they target, the job searcher who reaches out to perspective employers may not appeal to all of them.  However, if like the politician, the job searcher sets up a wide enough population of prospective employers with whom they make contact, they will find there will be ones that will want to get to know them better and want to explore what they have to offer.
Politicians use polls to match their progress.  For the job hunter the best way to measure the success of their job search campaign is to measure what stage of the campaign they are in, and how many active contacts they have going in each stage.  The Five O'Clock Club career coaching process advocates job searchers measure their progress in a three stage process.  Stage 1 is the number of ongoing contacts they have with whom they are able to conduct interviews about their job search.  At this point, those contacts are aware that the candidate is job searching, but have nothing to offer them at the moment.  When a job searcher moves into Stage 2 of the measurement process, they are talking to individuals who are potential hiring managers who still may not have something to offer, but would be strongly willing to hire the individual if they did have an opening available.  Stage 3 contacts are ones who are making actual offers to our job search candidate.  They not only like what they have to offer, but want them on their employment team.
A final way that politicians conducting a political campaign are mimicked by the job hunter managing a strong job search campaign is in what they do to follow-up with those that are interested in having them as their candidate.  The politician (or his team), will follow up with perspective voters with telephone calls reminding them to come to the polls to vote for the candidate.  They'll send continued literature to the voter's home.  A solid job search campaigner, until they have been made a definitive job offer, will stay in contact with the company that interviewed them.  They will follow on the progress of where the hiring manager is in the interview process.  Additionally, they will follow up with detailed solutions on how the prospective hiring manager and his company can overcome any objections about hiring the job search candidate.  Or, they may provide a proposal that addresses one of the prospective hiring company's major issues.
In defining your job search as a campaign, one can easily see that there is a lot more involved than just touching up their resumé, mailing it or posting it on numerous internet sites or providing it with a search firm and then just sitting back and waiting to hear on the state of their candidacy.  One running their own solid job search campaign is an active participant every step of the way of the process and leaves nothing in the hands of others. Just like the candidate, they may lose the election (or in this case not receive the offer for the job they were targeting), but they would have put everything they had into promoting their candidacy in the best light possible.  However, also like the political candidate who may not be successful the first time through the process, they will have put themselves in better position to be a candidate for future job openings for which they choose to campaign.