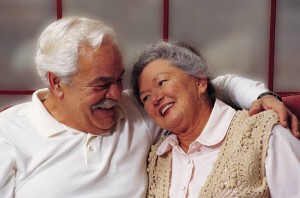 "Moving On" at Midlife – Challenges and Opportunities
Midlife can be a time for many individuals to reassess where they may want to live over the next stage of their life. In some instances, if children are grown, a current house may now be too large and require too much work so smaller quarters are sought. For others, there may have always been a dream to move to another location once first career obligations and family responsibilities have passed. For me and others like me, the dawning of a new relationship in their life leads to the decision of deciding where you will be living with your partner as you build your lives together.
I was remarried a little over a year ago. As my new bride and I planned for our life together it was obvious that something needed to change since we each owned our own home. Our ultimate decision was for me to move into her home. We both enjoyed the amenities of the surrounding neighborhood immensely. I had lived in my home with my first wife prior to her death and had developed a whole set of memories through that relationship. Whatever the reasons leading to our decision, moving into our current home in Maplewood, New Jersey was the right choice for us.
While moving for some may be an experience with which they are familiar, for me it was a completely new challenge. The only move I had made previously was from my family home to the residence which I lived with my first wife. That condominium was completely new when we bought it. As both of us were moving from our family homes, there was little for us to move in, and much of what did come into the home was purchased and accumulated during our marriage.
This move was completely different. Items accumulated from two separate lives now needed to be combined together in one home. A place where I had lived for over 20 years now needed to be emptied and decisions made as to what to keep, what to discard and what to make available to others. Moving in with another person who had lived alone for a number of years and was set in their ways led to adjustments on both the part of my wife and I as we became a family together. Likely if you are making such a move at a similar point in your life as I, you will face some of these same issues. Some of what my experience has taught me is:
If you are able to make such a move over a period of time as opposed to all at once, consider doing so. I was blessed with having a place in which the mortgage was completely paid off. While I still needed to pay the taxes and some additional expenses on the place, the luxury of having the time to gradually break the place down was well worth the trade off for the money I have been putting out.
Be specific on those items that you want to bring forward to your new place of residence versus those you can leave behind. While ultimately nothing is physically being left behind, a good number of items have been given to extended family or charity. Seeing the joy on the face of others in making good use of something you once had, but no longer need has been one of the most fulfilling experiences I have ever had.
If you are moving and the move has you moving in with someone you have not previously lived, be kind and patient with each other. When you really care for each other's feelings, any differences can be talked out. Learn what is truly important to yourself or the person with whom you are living, versus those items which can still make both of you comfortable if not done exactly the same way they were done in the past.
If you are moving into a place which has been someone else's home, DO NOT even begin to try to change everything in your new place of residency at once. Remember your partner has feelings and that what may not be attractive to you may very well have sentimental value for them. They have been used to living in the residency in a certain way for a long time, and that has become very natural to them. If you see something you think can be done better suggest an alternative way of doing it. You may just find that it is something they either have thought about doing differently but never got around to changing, or they may agree that it makes sense as opposed to what they had been doing previously.
Realize that ties to your previous place of living may break slowly, so make changes from them at your own pace. My move had me moving about 30 minutes from where I previously lived. My doctors, banking and service providers were all in that area. While I've been slowly changing the service providers, the doctors have been important for me to keep given both my health conditions and long time relationships with them. Additionally, since the move of furniture from my previous residency has been a gradual process, and the actual transition from the home will not be complete until early next year, I'm back to my old neighborhood frequently. Planning visits to service providers in my old neighborhood is still done relatively easily for me. When that no longer is the case, switching to new service providers in my current neighborhood will become even more natural to implement.
Finally, don't live in the past. Even if it takes multiple times to adjust your items in the new home make that time for yourself so that you gain a comfort in your new surroundings. It does you no good to say or think, I did not have these issues in my old place. Use your ingenuity. My move definitely impacted the closet space available to me. I took advantage of hangers which held multiple shirts and pants as opposed to hanging every item individually. Portable storage closets helped to allow me to separate winter clothes from summer clothes, (and move them to convenient locations in the appropriate season). Energy spent on what was, will only be wasted energy that you could put toward what is in the present.
Whether the move is one you have always thought of doing when you reached the mid point of your life, or if it evolved from your life's circumstances, remember it is just another step along the way in your life's journey. A new location can afford new opportunities, new experiences, new interactions with new neighbors and friends and the ability to rejuvenate you. Yes, there may be discomfort along the way, and it can be unsettling to leave behind that which you know. However, if you give yourself the opportunity to let your change of scenery slowly evolve, you may find that it is one of the most enjoyable experiences of your life.